Ocean County Caregivers Appreciation Event, Virtual Edition
Are you one of the 70,899 caregivers in Ocean County who provide care to a parent, spouse, sibling or child who is aging, living with a disability, chronic condition or mental illness?
Additional Dementia Resources
Don't see your location listed? Apply to become a Coalition Member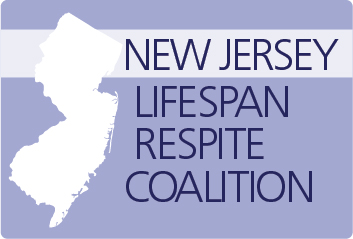 Renata Svincicka, Health Coordinator
Lions Head Office Park
35 Beaverson Blvd, Suite 11
Brick, NJ 08723
Email: rsvincicka@familyresourcenetwork.org
P: (732) 262-8020, ext: 220 F: (732) 262-4373
As a coalition member, we will work to build upon the strength of the state's existing experts, services, diversity, and active Lifespan Respite Coalition to strengthen linkages to create a more coordinated system of accessible community-based respite care services for family caregivers of children or adults regardless of age or disability.
NJLRC Membership Application